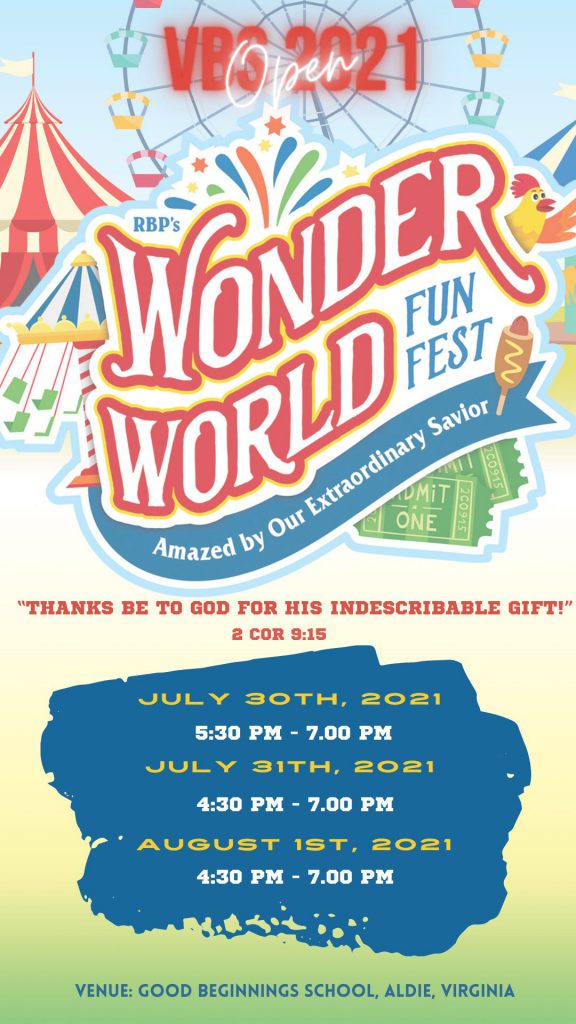 Wonder World Funfest VBS 2021
"Thanks be to God for His indescribable gift!"
2 Corinthians 9:15
Join us this summer for a fun-filled Vacation Bible School as we explore the "Extraordinary Savior." Students will have a wonderful time with music, crafts, games, and learn life lessons as well.
We are excited to go on this fun ride with the children
All children aged 4 – 15 are welcome to the fun fest held Friday through Sunday the weekend of July 30 – August 1st, 2021. Parents are invited to join us for a family social on Sunday @ 6:30 PM.
Please take note of the VBS timings:
July 30th, 2021, 5:30 PM – 7.00 PM
July 31th, 2021, 4:30 PM – 7.00 PM
August 1st, 2021, 4:30 PM – 7.00 PM